Did you know that the 2018 HSLI conference registration includes continuing education courses? Attendees are able to select one Thursday afternoon two hour course and one Friday morning four hour course at the time of registration.
Spotlight on the Thursday afternoon course: Managing your Scholarly Identity
One's online scholarly presence can be critical for work and scholarship; it is also time-consuming, however, and, sometimes, we are not fully aware of how we are represented on the Internet. In this workshop participants will learn about options for managing one's online identity, using tools such as Academia.edu, ResearchGate, Google Scholar, ORCID, and more. We will share strategies that can help you make decisions about which tools will best fit your needs and workflow.  Not only will this be useful for one's own work and scholarship, but it will also be helpful for those who support other professionals engaged in research and scholarship.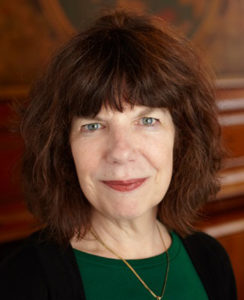 The instructors will be Peg Burnette, Erin Kerby, and Amanda Avery. Peg is Assistant Professor and Biomedical Sciences Librarian at the University of Illinois at Urbana-Champaign. She is actively engaged in the supporting the Carle Illinois College of Medicine, in addition to a robust campus-wide program of interdisciplinary health sciences research, and she is also a member of the 2018 HSLI Annual Conference Planning Committee.  Erin is the Veterinary Medicine Librarian at University of Illinois at Urbana-Champaign. Erin enjoys being able to combine her experience as a health sciences librarian with her passion for animal health and welfare.  Erin holds a Master of Science in Information from the University of Michigan School of Information.  She is an avid horseback rider, and in her spare time trains her horse in dressage. Amanda, a graduate student at the University of Illinois iSchool and a graduate assistant at the Grainger Engineering Library, is interested in pursuing a career in health sciences librarianship.
CE options
Thursday [do not offer MLA CE credit]:
1) Data Management in the Wild *
2) Managing your Scholarly Identity *
Friday [do offer MLA CE credit]:
1) Building Partnerships with Faculty, Clinicians and other Stakeholders *
2) Dissemination in Action: Communicating Research in a Digital World
*The Conference Planning Committee acknowledges support of the Professional Development Award through the GMR (National Network of Libraries of Medicine – Greater Midwest Region) Office for these courses.
*****
HSLI members and colleagues are invited to attend the HSLI 2018 Annual Conference which will be held September 26-28 in Rockford, IL at the Cliffbreakers Riverside Hotel and Conference Center [also known as: Riverview Inn & Suites, an Ascent Hotel Collection Member].  The Conference, with its theme, "Rivers of Data, Streams of Knowledge", will feature a keynote talk, updates, lightning talks, Nancy's Reception, a poster session, a vendor showcase and silent auction, as well as continuing education and networking opportunities.
Date to remember:  
*September 12: Early-bird registration deadline
For general questions about the Annual Conference or the Health Science Librarians of Illinois organization, please e-mail Eric Edwards, Chair of the 2018 HSLI Annual Conference Publicity Subcommittee: <EEdwards@ilsos.net>. You may also learn more on the Conference page of the HSLI website.
We hope to see you in Rockford from September 26 to 28!
–The HSLI 2018 Publicity Subcommittee