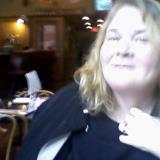 Beth Robb retired in October, 2014 from Presence Saint Francis Hospital in Evanston, IL. Beth joined the Presence in 2004 and served as the Manager of Library Services and Institutional Review Board Coordinator. Before coming to St. Francis, Beth served as an Outreach Coordinator and DOCLINE coordinator for the NN/LM.
Working with Joyce Pallinger, Beth served as the co-editor of the HSLI Newsletter from 2006-2014. Beth and Joyce took the Newsletter from a quarterly print publication with simultaneous PDF publication to its current online-only blog format. Beth also worked with Virginia Gale on the HSLI Group Purchasing Committee. In both roles Beth ran surveys of the HSLI membership to establish the needs of the organization and current climate. As a member of the HSLI Board, Beth was an active participant in discussions and a strong advocate for Open Access.
Beth served as the Illinois liaison to the Midwest Chapter Medical Library Association.